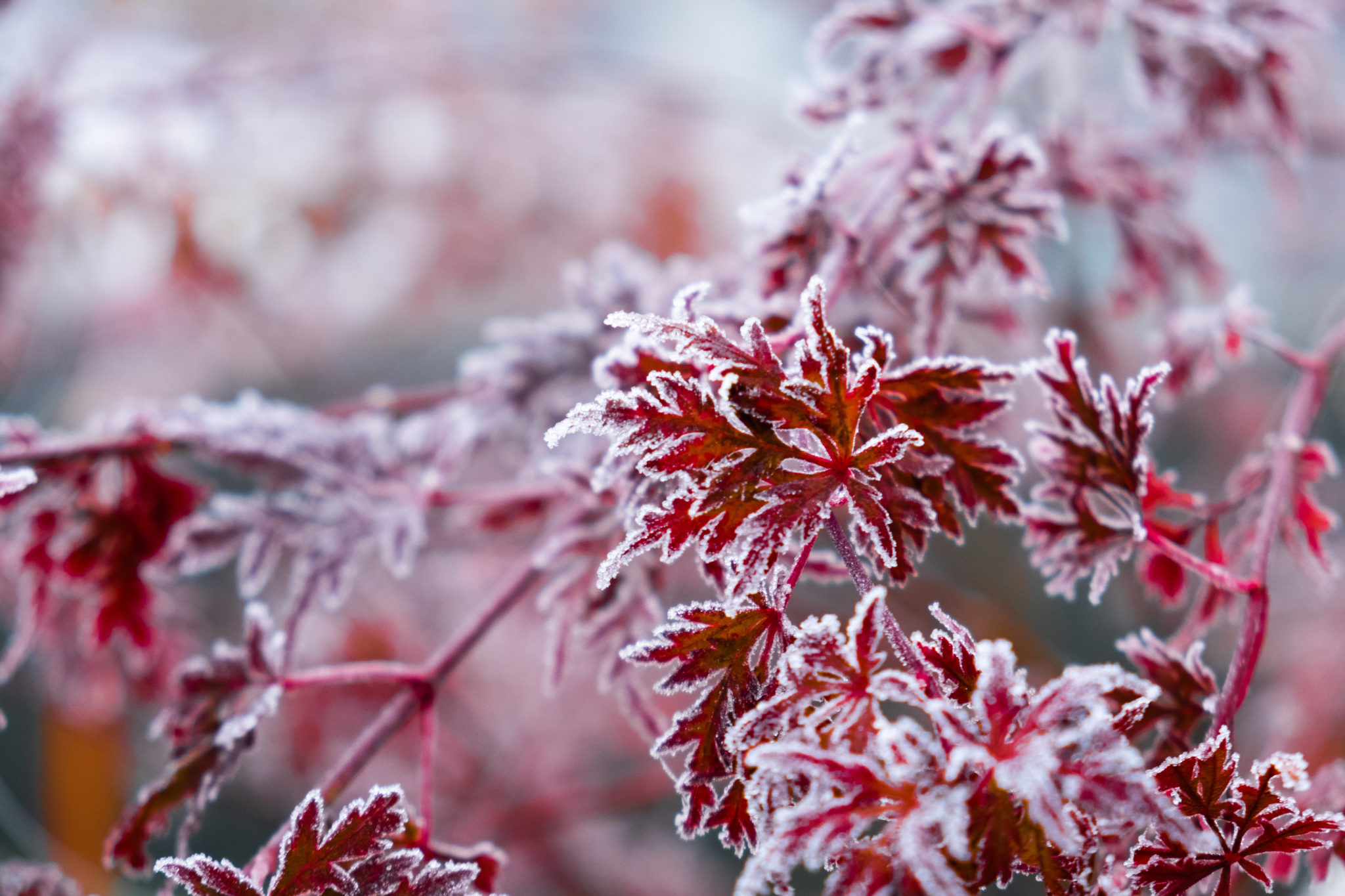 What a perfect winter we have had for the sake of our landscape plants…until the next several days. The forecast is warning of a prolonged period of temperature below 32 degrees which requires extra preparation. Here are a few critical steps to take to protect your landscape and ensure blooms this spring and summer.
Turn off your sprinklers! A wet freeze is perfect, and we got a good rain on Wednesday night.
Empty your bubbling jars, birdbaths, fountains, and other water features. To empty your jar, lay it over its side so the water drains out. The water reservoir below ground will be fine. For concrete fountains and birdbaths, use a pitcher or large plastic tumbler to remove most of the water. Leave fountains off until the weather gets above freezing.
Cover or cut any open camellia blooms. Enjoy these winter beauties inside for the next few days.
Harvest your lemons and limes. Pull your citrus tree into the garage and leave a light on to generate a little warmth.
If snow accumulates on your favorite small trees (think Japanese Maples) or shrubs (camellias or azaleas), gently tap them with a broom and the snow should sift off. The weight of the snow may compromise the branches and you want to avoid breakage of branches.
Buy bird seed and feed your feathered friends!
Stay warm and safe over the next few days. We're thankful for your business and trust!
– Your friends at Breedlove's